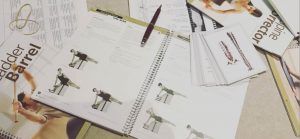 As most of you will know, I spent September out of the Studio, continuing my Stott Pilates Training in London. I can't thank my wonderful Members enough for their patience and flexibility while I was away.  Continuing my personal and professional development is something that is incredibly important to me as I feel it is what sets me apart from other Pilates Trainers in this area, and in turn, ensures that my clients receive the very best training possible.
In particular, I have been completing my equipment Stott Pilates training to fully certify on all of the main Pilates Studio equipment. This hopefully means that, as the Studio grows, I will be able to extend my offering by introducing new equipment and therefore, a more comprehensive approach to your personal training programmes.
Pilates is so much more than just a mat based class.
Josef Pilates created this type of exercise in the 1920s so it is far from a modern day 'fad'.  He took parts of Yoga, Tai Chi, boxing, strength training, gymnastics and the study of animals and how they movse to rehabilitate, correct poor posture and movement patterns and so much more.  The Stott approach is contemporary, thereby adding more options and adaptations than the classical approach still taught today,  to better suit the lifestyles and problems that modern day living creates in our bodies.
Working on the various types of equipment in a prescriptive way helps you to achieve your physical goals which can include anything from injury rehabilitation to elite athlete.
Trainings are extensive and in-depth both physically and anatomically to help teachers like myself better understand why we don't always use our bodies in a way that serves us best with our individual restrictions.
In particular I've really enjoyed learning all about the amazing benefits of the Split pedal chair and how it works our bodies in a totally different way.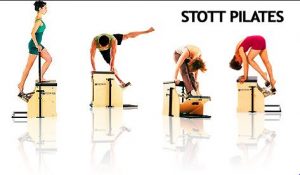 In 2012 Pain FreePosture  MN specifically recognized the chair and retails it for rehab, fitness enthusiast and elite athletes looking to maximise performance whilst also being ideal for those unable to lie down or work with weight on the wrists or arms.
To sum it up, working on Pilates equipment is suitable for absolutely everyone with correct instruction.  Each piece adds a different dynamic not only for a better body to live in but adds a whole lot more fun!  In fact it is said that the majority of traditional gym equipment was inspired by Pilates equipment.
I have been totally reinvigorated by my month of training.  Learning more about this amazing method is never-ending and I have been blessed to spend the month with the most amazing instructor trainers and dedicated teachers from all over the globe, all with such a passion.  I was astounded by the fact that, despite most being many years older than me, they appeared so incredibly agile, flexible and so able to move with the strength, grace, and freedom that we all long for as life progresses. It's been an inspiration.
Millie xx